Product Info

FAQ

Specs

Tube

Finishes
Product Info
Cast Alumium
75 lbs
Anti rust primer
Long and short tubes provided
Protective rubber feet
FAQ
Q What size base is recommended to free stand umbrella?
A Galtech recommends a 75 lb. minimum base for all free standing application.
Q Will the cast aluminum bases rust?
A The outer surface of the cast aluminum base will not rust.
Q Why are there two tubes supplied with the Euro and Cast Aluminum bases?
A We provide both long and short tubes depending on the clearance of the table support.
Q What is the attached weight made out of?
A The weight is made out of cast iron. It is treated with anti rust primer to prevent rust.
Q What is the benefit of the rubber feet on the bottom of the base?
A The protective rubber feet prevent the metal base from touching the surface of the patio.
Tubes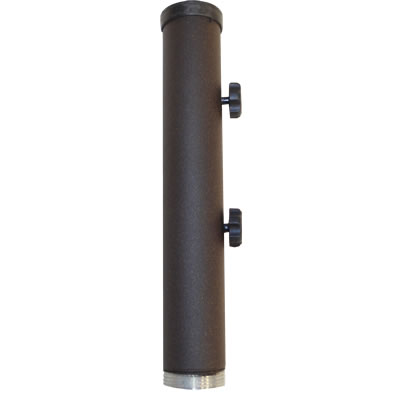 Long Tube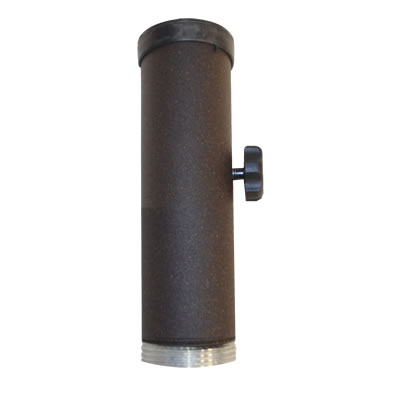 Short Tube
Finishes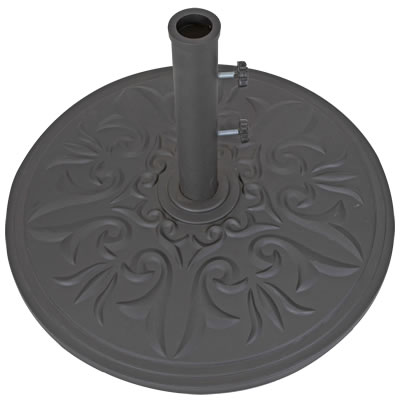 Black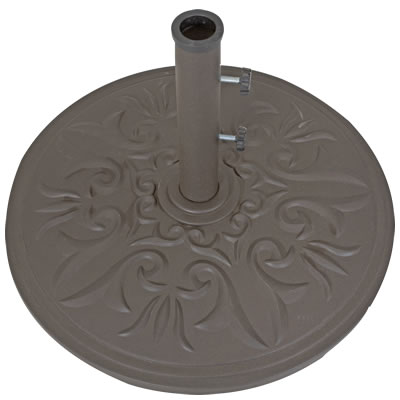 Desert Bronze